Top Technology Stocks – Top Tech Stocks to Watch for April 2019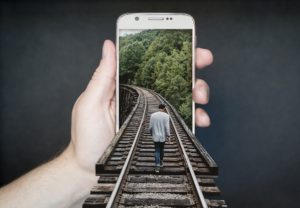 The technology sector features stocks related to developing and distributing technologically based goods and services. This sector contains businesses that manufacture electronics, create software, and provide computers or products and services relating to information technology. The Top Tech Stocks to watch often drive overall market activity.
The Information Technology Sector is central to the nation's security, economy, and public health and safety.   Businesses, governments, academia, and private citizens are increasingly dependent upon Information Technology Sector functions. These functions include hardware, software, and information technology systems and services.  Below are Top Tech Stocks to watch in April and May 2019…
What are FANG Stocks?
FANG is the acronym for four technology stocks – Facebook, Amazon, Netflix and Google (now Alphabet, Inc.).  These four stocks are high performing and very popular since CNBC's Mad Money host Jim Cramer first used the term in February 2013:
"Put money to work in the companies that represent the future.  Put money to work in companies that are totally dominant in their markets, and put money to work in stocks that have serious momentum." Jim Cramer, CNBC Mad Money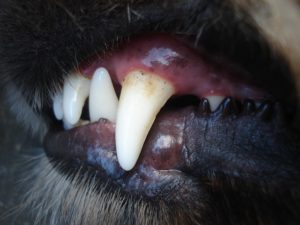 The group of FANG stocks are top tech stocks to watch and follow.  FANG stocks cannot be ignored when considering an investment in the technology sector.  Each of the FANG stocks are large cap stocks that focus on technology and internet services. They are also considered growth stocks due to the continued emergence of technological devices like cloud storage devices, big data, e-commerce tools and social media. Most prominent hedge fund managers have FANGs in their portfolios. The stocks were included as growth and momentum stocks by reputable funds like Berkshire, Soros, Renaissance and Citadel in the first quarter of 2017.
FANG stocks reached record valuations during the Bull Run in 2018. Amazon became a trillion dollar company and Alphabet's shares reached a record high of $1,238.50 during the third week of August. In the third week of June. Netflix saw a high of $411.09 in its stock price and Facebook reached a record of $209.94 in its stock price a month later.
But valuations for all four companies were among those hardest hit during a November market crash. Facebook and Google are caught up in regulatory and privacy problems while Amazon reported an earnings miss in the first quarter of 2019. Netflix increased the number of subscribers on its platform but that increase came at a cost to its overall earnings.
What are FAANG Stocks?
When Jim Cramer coined the term FANG in February of 2013, he did not include Apple Inc.  Apple has since been added to the group and the acronym has been modified from FANG to FAANG.  Here are the five tech stocks to watch that make up the FAANG Group:
#1 Facebook (FB) – Top Tech Stocks to Watch:
Facebook, Inc. (FB) is an online social media and social networking service company founded in 2004. The company's primary business is the social network of the same name which currently lists more than two billion active users around the world.
The company incorporated on July 29, 2004, is focused on building products that enable people to connect and share through mobile devices, personal computers and other surfaces. Facebook enables people to discover and learn about what is going on in the world around them.  People can share their opinions, ideas, photos and videos, and other activities with audiences ranging from their friends to the public.  Users can then stay connected by accessing more of the company's products. The Company's products include Facebook, Instagram, Messenger, WhatsApp and Oculus. Facebook also engages in selling advertising placements to marketers. Its advertisements let marketers reach people based on a range of factors, including age, gender, location, interests and behaviors. Marketers purchase advertisements that can appear in multiple places, including on Facebook, Instagram, and third-party applications and Websites.
#2 Amazon Inc (AMZN) – Top Tech Stocks to Watch:
Amazon is a diversified technology company operating in e-commerce, consumer electronics, and cloud computing industries. The company was founded in 1994 as an online bookstore. Now, Amazon is the largest e-commerce retailer in terms of market capitalization. The company owns several subsidiaries, including Twitch (live streaming platform) and Whole Foods Market (chain of supermarkets).
Amazon.com, Inc. incorporated on May 28, 1996.  The company offers a range of products and services through its Websites. Amazon operates through three segments: North America, International and Amazon Web Services (AWS). The Company's products include merchandise and content that it purchases for resale from vendors and those offered by third-party sellers. It also manufactures and sells electronic devices – Kindle devices are a notable example. Amazon Inc, through its subsidiary, Whole Foods Market, Inc., offers healthy and organic food and staples across its stores. The Company also offers a range of products that target responsible agriculture like whole trade bananas, organic large brown eggs, responsibly-farmed salmon and tilapia, organic fruits and vegetables,and  animal-welfare-rated beef and meat products.
#3 Apple Inc. (AAPL) – Top Tech Stocks to Watch:
Apple Inc is a technology company involved in the design and manufacturing of consumer electronics and computer software, as well as a provider of online services. Founded in 1976, Apple is the oldest company in the FAANG stocks group. Apple was initially successful in producing computers, laptops, and computer software.  But, real breakthrough for the company occurred after 2007 with the introduction of its new mobile devices such as the iPhone and iPad.  Today, Apple is the largest IT company in the world. On August 2, 2018, it became the first U.S. company with a market capitalization of over $1 trillion.  Presently, Apple is the most profitable company in the FAANG stocks group.
Apple Inc. incorporated on January 3, 1977.  The company designs, manufactures and markets mobile communication and media devices, personal computers and portable digital music players. The Company sells a range of related software, services, accessories, networking solutions and third-party digital content and applications. Apple's's segments include the Americas, Europe, Greater China, Japan and Rest of Asia Pacific.  The Company sells and delivers digital content and applications through the iTunes Store, App Store, Mac App Store, television APP Store, iBooks Store and Apple Music (collectively Internet Services). Apple Inc sells its products through its retail stores, online stores and direct sales force through third-party cellular network carriers, wholesalers, retailers and value-added resellers. The Company sells a range of third-party Apple compatible products, including application software and accessories through its retail and online stores. Apple Inc  sells to consumers, small and mid-sized businesses and education, enterprise and government customers.
#4 Netflix Inc. (NFLX) – Top Tech Stocks to Watch:
Netflix is a media provider that delivers subscription-based online streaming of films and TV shows. Recently, the company entered the content production industry, producing its own movies and TV shows.  Founded in 1997, Netflix is the smallest company in the FAANG stocks group in terms of market capitalization (around $150 billion), revenues ($11 billion), and net income (above $550 million)
Netflix, Inc., incorporated on August 29, 1997, is a provider an Internet television network. The Company operates through three segments: Domestic streaming, International streaming and Domestic DVD. The Domestic streaming segment includes services that streams content to its members in the United States. The International streaming segment includes services that streams content to its members outside the United States. The Domestic DVD segment includes services, such as digital optical disc (DVD)-by-mail.
The Company's members can watch original series, documentaries, feature films, as well as television shows and movies directly on their Internet-connected screen, televisions, computers and mobile devices. Netflix offers its streaming services both domestically and internationally. In the United States, its members can receive DVDs delivered to their homes. The Company has members streaming in over 190 countries.
#5 Google (Alphabet) – Top Tech Stocks to Watch:
Alphabet Inc. is the parent company of Google. The company owns two classes of shares traded publicly. Class A shares (Ticker: GOOGL) provide the owner with voting rights, while class C shares (Ticker: GOOG) do not provide any voting rights.  Google LLC is the largest subsidiary of Alphabet. It is a well-diversified company that provides various online services and designs and manufactures consumer electronics and software.  Google offers a wide variety of online services, including a search engine of the same name, email services (Gmail), office software (Google Docs, Sheets, and Slides), video streaming service (YouTube), etc. In addition, the company developed a mobile operating system called Android that is installed in the majority of today's smartphones. The company also produces consumer electronics such as laptop Chromebook, smartphone Pixel, and Google Home voice assistant.
Alphabet Inc., incorporated on July 23, 2015, is a holding company. The Company's businesses include Google Inc. (Google) and its Internet products, such as Access, Calico, CapitalG, GV, Nest, Verily, Waymo and X. The Company's segments include Google and Other Bets. The Google segment includes its Internet products, such as Search, Ads, Commerce, Maps, YouTube, Google Cloud, Android, Chrome and Google Play, as well as its hardware initiatives. The Google segment is engaged in advertising, sales of digital content, applications and cloud offerings, and sales of hardware products. The Other Bets segment is engaged in the sales of Internet and television services through Google Fiber, sales of Nest products and services, and licensing and research and development (R&D) services through Verily.
Google is engaged in investing in infrastructure, data management, analytics and artificial intelligence (AI). The Company offers Google Assistant, which allows users to type or talk with Google in a natural conversational way to help them get things done; Google Maps, which helps users navigate to a store while showing them current traffic conditions, and Google Photos, which helps users store and organize all of their photos. The Company invests in platforms, such as Chrome browser, Android mobile operating system, Chrome operating system and Daydream virtual reality platform, as well as its hardware devices, such as the Pixel phone and Google Home.
The Company provides advertisers with tools that help them attribute and measure their advertising campaigns across screens. Its advertising solutions help a range of companies grow their businesses, and it offers a range of products across screens and devices. For performance advertisers, AdWords, its primary auction-based advertising program, helps create text-based advertisements that appear on Google properties and the properties of Google Network Members. In addition, Google Network Members use its AdSense program to display relevant advertisements on their properties, generating revenues when site visitors view or click on the advertisements. The Company also offers advertisement technology platform for brand advertisers, agencies, and publishers to help their digital marketing businesses.
Technology Stocks List for April 2019:   
NXP Semiconductors (NXPI) 
NXP provides high performance mixed signal and standard product solutions for automotive, personal security and identification, wireless and wireline infrastructure, mobile communications, multi-market industrial, consumer and computing.  NXP's chips are industry leaders in areas like connected cars, the iternet of things and cybersecurity. NXPI stock reached $125 per share in 2018 as Qualcomm (QCOM) was slated to acquire the company. After China failed to approve Qualcomm's bid, NXPI shares plunged. Regardless, there's something to be said for a company with a stranglehold on high-growth markets trading at just 13 times earnings, and that makes NXPI one of the best tech stocks to buy for 2019.          
StoneCo (STNE) 
StoneCo is a young, relatively small Brazilian financial tech company fresh off an initial public offering. StoneCo's early backers include Berkshire Hathaway (BRK.A, BRK.B), Alibaba's Ant Financial, 3G Capital and the Walton heirs. That's a pretty impressive list of initial capital investors.  StoneCo provides point-of-sale hardware, software and digital payments solutions to merchants. Growth is dramatic, with revenue soaring 92 percent and adjusted profits surging 425 percent in the first half of 2018.
Adobe (ADBE) 
Adobe is the leading provider of creative software.  It has regularly been one of the best large-cap growth stocks for the past decade.  It still registers as one of the best tech stocks to buy for 2019.  Revenue is up 24 percent and profits are up 61 percent in the first nine months of 2018. Adobe's most convincing advantage is its massive moat: a suite of creative software – including Photoshop, Illustrator, Premiere, InDesign, Dreamweaver and others. It has a cloud-based subscription business model driving a strong stream of recurring revenue.
iQiyi (IQ) 
IQiyi is China's leading video-streaming platform. IQ is seeing rapid growth, with revenue rising almost 50% and a subscriber base approaching 100 million. Ninety-eight percent of users are paying subscribers, with consumers flocking to iQiyi's for its self-produced content. IQ is still unprofitable, focusing heavily on content investments to grow market share. Majority owner Baidu can well afford to fund IQ's strategic growth as iQiyi's expansion continues into 2019.
Symantec Corporation (SYMC) 
Symantec is a global provider of cybersecurity products, services and solutions. The company was founded in the early '80s and has a market cap of $13.95 billion.  It operates through two divisions: consumer digital safety and enterprise security. It owns the popular anti-virus brand Norton. Symantec's enterprise business contributes most of the company's revenue, while the consumer segment drives the most profit.
High Yield Dividend Stocks
Are you interested in high Yield Dividend Stocks?  Check out the Top 5 Dividend Stocks to Buy…