Top Penny Stocks to Watch – Top Technology Penny Stocks for April 2019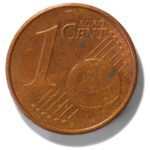 The potential for large profits while risking relatively small amounts of capital is the ultimate achievement in investing.  It often means taking a risk on a company when it is small and waiting for the entity to grow large. For this reason, many investors are willing to take greater risks.  One strategy is to identify top penny stocks to watch, research, and maybe take a calculated risk with a small investment.  Investors in penny stocks can often lose, sometimes their entire investment.   But, by their very nature, penny stocks are low in price.  They can also end up earning massive profits from a small amount of investment capital.  Penny stocks are a great tool for investors looking for larger returns with minimal up-front investment.  Because of share prices under $5, even a $1 or $2 jump in share price could double invested capital – sometimes in a matter of days.  But finding penny stocks with the potential for rapid appreciation like this can be difficult.
Can You Make Money on Penny Stock
Yes you can…you can win the lottery too.  The good news with penny stocks is that you can do solid research to try to push the odds more in your favor.  Trading penny stocks is a bit different than trading normal stocks. Learning how to make money with penny stocks requires experience and knowledge.
New traders are often guilty of not doing their homework or not conducting adequate research before initiating a trade. Research is critical because beginner traders do not have the knowledge of seasonal trends, the timing of data releases, and trading patterns that experienced traders possess. Not researching any investment is a mistake. Research helps you understand a company and its stock so you know what you are getting into. If you are investing in a penny stock, research the company, its cash position, its revenue and its profit potential. Not everyone bothers to do the heavy lifting – and it is not an easy task.  While every other investor has access to the same information as you do, it is possible to identify good investments by doing the research.
How Do I Find Good Penny Stocks?
At the end of the day, penny stocks are like other stocks.  You should stick to fundamentals to weed out the clear losers. Given the high-risk and low liquidity of penny stocks, investors can actually uncover some winners.  Rely on common sense, discipline and follow practical guidelines.  Here are 7 guidelines to remember:
Target Stocks That Make Money: This may seem obvious, but this really is not rocket science.  Always heck the company's financials before buying a penny stock. If there's documented proof that the company makes a profit, the odds are lower of losing money on a penny stock purchase.
Check Earnings: Target penny stocks that have strong earnings growth.  Look for a share price that is mid-range or close to its 52-week high.
Avoid Penny Stock Newsletter Picks: New penny stock investors have a tendency to seek advice wherever they can get it, including penny stock newsletters. Always ask yourself "what's in it for them"?  Newsletters often promote stocks they either already own and are pumping them up.  Also, beware that they might be looking to dump those stocks after a quick run-up.  If you check out a penny stock newsletter, be sure to read the disclose notice included inside (a mandatory inclusion by the SEC). The disclosure notice can provide any conflicts of interest by the newsletter provider.
Target Penny Stocks with Higher Trading Volume: The more a penny stock trades, the more reliable it is. That's why it's important to focus on penny stocks that offer a high trading volume.  A good rule of thumb is to look for penny stocks that trade over 100,000 shares per trading session.  You don't want to buy a stock and then not be able to sell it due to thin trading volume.
Don't Buy a Penny Stock on a Hot Tip: Everyone probably makes this mistake at one point or another in their investing career. You may hear an inside tip about a stock that just can't lose.  Maybe the company has killer earnings or is soon release a groundbreaking new product.  If a stock really grabs your attention, the first thing to do is consider the source. The next thing is to do your own homework.  When you're tempted to buy based on a hot tip, don't do so until you've got all the facts and are comfortable with the company.
Be Patient: Once you identify a penny stock that offers potential gains, don't buy it right away. Instead, track the stock for a week or more and monitor how it trades.  Pay particular attention to frequency of trades (trade volume), volatile share price swings, and identifying your best "entry price" before pulling the trigger on a purchase.
Be Practical: With penny stocks, the odds of losing 25 percent or more of your investment are stronger than earning that rate of return. Consequently, if your penny stock investment ticks significantly upward, count your blessings and sell on the upside — it's likely your best chance of making a profit on penny stocks.
Overall, know that the odds of finding a good, solid penny stock that rewards you with profitable gains are against you. That said, finding a diamond in the rough isn't impossible if you stick to the tips and guidelines listed above.  Otherwise, don't bother with penny stocks, unless you have money to burn.
Top Technology Penny Stocks
Top technology penny stocks can be particularly attractive.  New innovations in technology can result in disruptive opportunities.  Technology based startups in an emerging sector tend to grow quite rapidly.  The art of finding the top penny stocks to watch is no different from finding the best large-cap tech stocks – or any stock for that matter. Always do the proper research.  Look at the company's fundamentals – financial analysis, technical analysis, momentum, and market trends.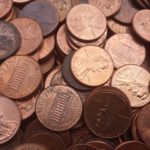 For example, Booking Holdings Inc (NASDAQ:BKNG) (formerly known as Priceline.com) traded as low as $1.08 per share in 2001, but now trades over $1,900 per share. American Tower Corp (NYSE:AMT) fell to 60 cents per share in 2002 following the dot-com crash. AMT now sells for about $175 per share.
Ford Motor Company, General Motors, and Pier 1 Imports all traded in the penny range but are still going strong today.  On the other hand, Xerox, RadioShack and Eastman Kodak traded in the penny range on their way to oblivion.  The key for an investor is identifying which stocks still have the potential for growth versus the ones that have fading technologies and fading futures.
Ten Top Penny Stocks to Watch Under $5
ASE Technology Holding Co Ltd (ASX.N)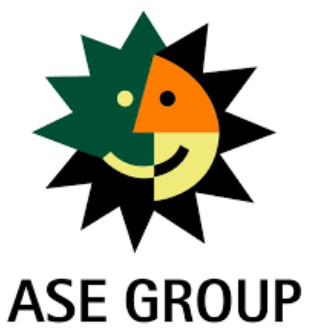 ASE Technology Holding Co., Ltd, formerly ASE Industrial Holding Co., Ltd is Taiwan-based, mainly engaged in the general investment business. Along with its subsidiaries, the Company provides customers with three types of services. Integrated Circuit (IC) services consists of packaging services, including packaging and module design, IC packaging, and multi-chip packaging.  Testing services, including previous testing, wafer pin testing and finished product testing, as well as materials, including substrate design and manufacturing. Electronic Manufacturing services include module and motherboard design, product and system design, system integration and logistics management. Other services include real estate development, construction, home sales property management and shopping mall rental business.  This horizontal integration is why ASE is among our top technology penny stocks.
 AU Optronics Corp (AUO)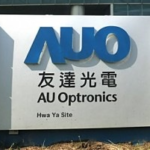 AU Optronics Corp. incorporated on August 12, 1996.  It is a thin-film-transistor liquid-crystal display (TFT-LCD) panel provider. The Company operates in two business segments: display business and solar business. Through Display, the Company designs, develops, manufactures, assembles and markets flat panel displays.  Most of its products are TFT-LCD panels. Its panels are primarily used in televisions, monitors, mobile personal computers (PCs), mobile devices and commercial and other applications (such as displays for automobiles, industrial PCs, automated teller machines, point of sale terminals and pachinko machines). Through Solar, the Company manufactures upstream and midstream products such as ingots, solar wafers and solar cells.
AUO is among our top penny stocks to watch because its cash reserves exceed its market cap.  The stock seems like a bargain given its 8.91% dividend yield as well as $2 per share in cash reserves as of 10/31/2018
BOS Better Online Solutions Ltd (BOSC.O)
BOS Better Online Solutions Ltd. (BOS) incorporated on November 6, 1990.  It is a provider of automatic identification and data capture (AIDC) mobility solutions. The Company is among the top penny stocks to watch because of its exposure.  BOS distributes electronic components for the civil aircraft industry, defense industry and high technology equipment manufacturers. BOS operates through two segments.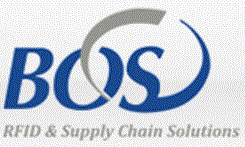 The RFID and Mobile Solutions Division operates through its subsidiary, BOS-Dimex Ltd. (Dimex). The RFID and Mobile Solutions division offers integration of solutions, as well as stand-alone products, including radio frequency identification (RFID) and AIDC hardware and communications equipment, and industry-specific software applications.
The Company's Supply Chain Solutions Division operates through its subsidiary, BOS-Odem Ltd. (Odem). The Supply Chain Division provides electronic components, telecommunications equipment and components consolidation services to the aerospace, defense, medical and telecommunications industries, and enterprise customers around the world.  BOS serves the avionics, defense, retail, manufacturers, government and livestock markets.
Lantronix Inc (LTRX.A)
Lantronix, Inc. (LTRX), incorporated on May 24, 2000.  It is a provider of secure data access and management solutions for Internet of things (IoT) and information technology (IT) assets. The Company organizes its products and solutions into three product lines: IoT, IT Management and Other.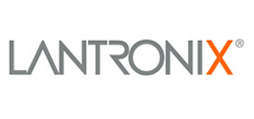 The Company's IoT Products connect to one or more existing machines and provide network connectivity.  They are designed to enhance the value and utility of machines by making the data from the machines available to users, systems and processes.  Or, they enhance value by controlling data properties and features over the network. Its IoT products consist of IoT Gateways and IoT Building Blocks. IoT Gateways are designed to provide connectivity and the ability to add integrated device management and data access features. IoT Building Blocks provide basic secure machine connectivity and unmanaged data access.
The Company's IT Management products include console management, power management and keyboard video mouse (KVM).  These products provide remote out-of-band management (OOBM) access to IT and networking infrastructure.  They are deployed in test labs, data centers and server rooms.
Overall, Lantronix connectivity solutions serve a range of industries.  They include data center, medical, security, industrial, transportation, retail, financial, environmental and government. Its IoT solutions are sold to original equipment manufacturers (OEMs), original design manufacturers (ODMs), contract manufacturers and distributors. The Company concentrates its business in three geographic regions – the Americas; Europe, Middle East and Africa (EMEA), and Asia Pacific Japan (APJ).
LightPath Technologies Inc (LPTH.O)
LightPath produces optical and infrared components.  Products include molded glass aspheres/assemblies, collimators, infrared molded lenses, diamond turned, ground & polished lenses/assemblies, and gradium lenses. The company's customers are in various fields such as: laser, industrial, defense, medical, telecommunications, and instrumentation.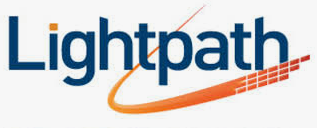 LightPath Technologies, Inc., incorporated on June 15, 1992.  It is a manufacturer and integrator of families of precision molded aspheric optics, fiber-optic collimator, GRADIUM glass lenses and other optical materials used to produce products that manipulate light. The Company designs, develops, manufactures and distributes optical components and assemblies utilizing these optical processes and manufacturing technologies. LPTH also performs research and development for optical solutions for the traditional optics markets and communications markets. The Company's products are incorporated into a range of applications by its customers in various industries.  These applications include defense products, medical devices, laser aided industrial tools, automotive safety applications, barcode scanners, optical data storage, hybrid fiber coax datacom, telecommunications, machine vision and sensors.
LightPath Technologies (LPTH) looks poised for growth in both the short-term and the long-term. The short-term looks positive as the company's 12-month backlog increased 38% in 2018. This will help drive double-digit revenue and earnings growth over 2019. The long-term looks positive for LightPath.  They are among the top penny stocks to watch as their sensor technology is used for the LIDAR required in autonomous vehicles and for Internet of Things applications.  
ReneSola Ltd (SOL)
ReneSola Ltd, incorporated on March 17, 2006, is a holding company. The Company is a brand and technology provider of energy-efficient products based in China. SOL develops, builds and sells solar power projects and is focused on its retail and residential-oriented business development. The Company's solar power projects pipeline includes all stages – early to mid-stage projects through late-stage projects.  The Company's segments include solar power projects involving sales of solar power projects and electricity generation revenue of project assets it owns and operates.
The Company competes with GCL-Poly Energy Holdings Limited, Renewable Energy Corporation, Comtec Solar Systems Group Limited, Trina Solar Limited and Yingli Green Energy Holding Company Limited.
MobileIron Inc (MOBL.O)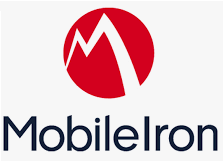 MobileIron, Inc., incorporated on July 23, 2007.  The company is among the top penny stocks to watch because of its mobile information technology (IT) platform.  This platform allows customers to manage and secure mobile applications, content and devices. The Company's solution also provides enterprise security. The MobileIron Platform combines security and enterprise mobility management (EMM) tools, including mobile device management (MDM), mobile application management (MAM), and mobile content management (MCM) capabilities. The Company offers EMM tools, including EMM platform, cloud security with MobileIron Access, Windows security with MobileIron Bridge and applications. MobileIron offers its customers the flexibility to deploy its solution as a cloud service or as on-premises software. The Company serves a range of industries including financial services, government, healthcare, legal, manufacturing, professional services, retail, technology and telecommunications.
Pixelworks Inc (PXLW.A)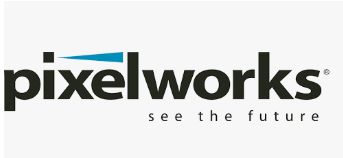 Pixelworks, Inc., incorporated on January 16, 1997.  The company designs, develops and markets video and pixel processing semiconductors, intellectual property cores, software and custom application specific integrated circuit (ASIC) solutions for digital video applications. The Company is engaged in the design and development of integrated circuits (ICs) for use in electronic display devices. The Company's products enable manufacturers and developers of digital display and projection devices to manufacture screens of all sizes. The Company provides its customers with software development tools and with software that provides basic functionality for its integrated circuits and enables connectivity of its customers' products. Its primary target markets include digital projection systems, Ultrabook devices, tablets and smartphones. It has a portfolio of video algorithms and Internet protocol (IP) to address a range of challenges in digital video. The Company's technologies are implemented across multiple products, in combinations within single products and applied to a range of applications.  Uses include smartphones, tablets, Ultrabook devices, televisions, monitors and projectors. The Company is a top technology penny stock.  Its products include one or more key technologies to provide video display processing solutions to its customers.
Rubicon Project Inc (RUBI.N)

The Rubicon Project, Inc., incorporated on April 20, 2007.  The company offers a technology solution to automate the purchase and sale of advertising for buyers and sellers. The Company's technology enables buyers and sellers to purchase and sell a range of advertising units, including display and video.  It utilizes various inventory types, including direct sale of inventory and real-time bidding (RTB).  The technology functions across digital channels, including mobile Web, mobile application and desktop, as well as across various out of home channels, such as digital billboards. The Company's platform features applications for digital advertising sellers to sell their inventory to Websites, mobile applications and other digital media properties.   The platform has features for digital advertising buyers to buy advertising inventory.  This includes access to advertisers, agencies, agency trading desks (ATDs), demand side platforms (DSPs) and advertisement networks.  The technology generates and maintains a marketplace over which such transactions are executed.
The Company's platform incorporates machine-learning algorithms, data processing, storage, analytics capabilities and a distributed infrastructure. Its platform applications for sellers include Exchange application program interface (xAPI) technology; Inventory Allocation; Consolidated Payments, and AdCheq. It provides sellers with a single Web-based interface that serves as their central location to manage and analyze digital advertising spending from various buyers. Its platform allows buyers to purchase advertising inventory in their preferred manner. Its direct orders capability enables buyers to streamline the workflow associated with purchasing fully reserved inventory through its Orders platform, while leveraging their first-party data assets.
Rubicon is among the top penny stocks to watch because its technology places it in the big leagues.  The Company competes with Google and Facebook.
WidePoint Corp (WYY)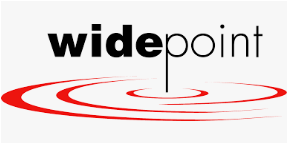 WidePoint Corporation, incorporated on May 30, 1997.  The company is a provider of information technology (IT)-based products, services and solutions. The Company offers secure, cloud-based, enterprise-wide IT-based solutions that enable commercial markets and federal and state government organizations, to deploy fully compliant IT services in accordance with government-mandated regulations and advanced system requirements. WYY sells its solutions across the world primarily through its direct sales force and through indirect distribution channel partners. The Company offers telecom management services, which include life cycle management of fixed and mobile assets.  Also, mobile security management services, which include life cycle fixed and mobile device access and application control management.  And finally, identity management services, which include life cycle fixed and mobile, cloud-based services authentication and information assurance services.  Identity services utilize fixed and mobile digital certificates required for secure access to a customer's technology infrastructure.
Top Penny Stocks to Watch – Bottom Line
The goal of most investors is to to pursue large profits while risking relatively small amounts of capital.  An effective strategy can be to take a risk when a company is small and wait for the entity to grow large.  The key, then, is to identify top penny stocks to watch and research them thoroughly.  Only after careful analysis should an investor consider a calculated risk with a small initial investment.
Top technology penny stocks can be particularly attractive.  New innovations in technology can result in disruptive opportunities.  Also, technology stocks in emerging sectors tend to grow quite rapidly.  The art of finding the top penny stocks to watch is no different from finding the best large-cap tech stocks to watch – or any stock for that matter. Always do the proper research.  Look at the company's fundamentals – financial analysis, technical analysis, momentum, and market trends.
How To Buy Penny Stocks – How To Trade Penny Stocks…
For more information check out: How to Buy and Trade Penny Stocks
Penny Stocks to Buy Now: 7 Gold Penny Stocks That Trade on the NYSE
Most people commonly buy and trade stock through brokers.  There are many stocks that trade on major exchanges like NYSE and NASDAQ priced at under $5.  These tend to be from larger companies that have fallen on hard times.  Most investors don't think of these as penny stocks, but they are. Any traditional stock broker can walk you through how to buy penny stocks that are still trading on a major exchange.