Top Penny Stocks To Watch and Follow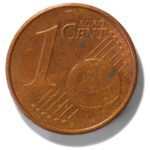 So, you want to know which penny stocks to buy now, right?  First of all, be sure you understand exactly what you are getting yourself into…
What Are Penny Stocks?
Penny stocks are common shares of small companies that you can purchase at modest prices. Penny stocks are generally offered by companies that are new (start-ups) with a limited track record and have small market capitalization. The SEC defines any stock that trades below $5 as a penny stock. Such stocks are often traded over-the-counter on the Over-The-Counter Bulletin Board (OTCBB), however, they can still be found on major exchanges as "once higher priced stocks" that have fallen on hard times.
Make no mistake, however, these are usually small companies with lots of volatility, low trading volume, and high risk.  They tend to be unstable, new to their industries and have a low net worth.  Most trade over the counter (OTC) and are not required to publish financial records.  Therefore, don't make penny stocks a core component of your portfolio. Investments in penny stock companies are highly speculative. Understand that these companies list on the OTC and not the major exchanges for a reason. This can range from bad credit to not meeting the required accounting standards.
The news is not all bad, however.  In many cases penny stocks are newly listed companies, with limited historical information but high growth potential. Chosen with care and caution, they can be a low cost entry point to invest in high growth sectors like the internet, blockchain technology and energy.
How to invest in the Stocks
Penny stocks usually trade over the counter (OTC).  The SEC does not govern OTC like they do stocks on the New York Stock Exchange (NYSE) or NASDAQ. As a result, penny stock companies don't have to publish balance sheets and other financial reports. so they require extra caution. There is good news, however, you can take a large position for a relatively low cost.
Penny Stocks To Buy Now?
IMINE CORP (JRVS) – Imine Corp specializes in blockchain technology.  The company manufactures specialized equipment for mining cryptocurrency. The company has development partnerships with Nvidia and Gigabyte Technology.  Most importantly, Imine Corp reported a positive total return this year – while most other blockchain stocks struggled. Imine Corp leads our list of penny stocks to buy now.
Liberated Syndication (LSYN) – is an internet podcast hosting and publishing service.  It is reporting a one-year total return of 38.33% and trades at approximately $1.65. The company is headquartered in Pittsburgh, Pennsylvania.
The Meet Group (MEET)  – provides applications using data science to enhance social networking among its users.  It has gained 30% year over year and currently trades over $4 per share.
Penny Stocks to Watch
Turquoise Hill Resources Ltd. (TRQ) …, Aceto Corporation (ACET)…, Avino Silver & Gold Mines Ltd. (ASM) …, LendingClub Corporation (LC) …, AEHR Test Systems (AEHR) …,
How to Buy Penny Stocks 
To purchase shares of a company that trades on the OTC market:  First, determine how much you want to invest.  Remember, penny stocks are inherently riskier than those traded over the regular exchanges. Treat these stocks as speculative and size your positions appropriately. Don't invest money you're not willing to lose.
Second, find an appropriate broker. Many of the major brokerage firms that you use for regular stock trading allow you to trade OTC stocks as well. Fees can vary for OTC versus regular stocks, so make sure you understand what the costs are relative to normal trading.
Buy Penny Stocks Online
Make sure your broker/trader has an online and mobile trading platform.   You don't want to have to pick up the phone and place a call every time you want to enter or exit a trade. You should be able to access your trading account online from anywhere in the world – whether you're sitting at home in your shorts or lounging by the pool at a resort in Bali.
Penny Stock Online Brokers
There is no single best online broker for stock trading.  However, there is certainly one that can meet your particular needs among the dozens of financial firms competing for your investing dollars.  The best penny stock brokers allow you to profit from your trades without paying too much in fees and other expenses. They should be supportive and provide a user-friendly interface online that you can navigate easily as soon as you sign into the platform. Look for online brokerage firms that charge little or no fees and offer excellent resources to answer your questions and help you learn more about investing along the way.
Penny Stocks Invest?  Pros & Cons 
OTC stocks have some distinct advantages and disadvantages to the centralized exchange-traded stocks:
Pros of penny stocks
You can trade companies that don't list on major exchanges, including shares of companies in foreign markets.
Transaction costs are usually much lower on the OTC networks.
Smaller investment cost per share will give you a much larger stake in a company.
Cons of penny stocks
The lack of liquidity can leave you with stocks that are hard if not impossible to sell.
Companies listed on the OTC exchange may provide less accounting information than the regular exchanges.
Stocks that generally trade on the OTC do so because they have bad credit, don't make much money, or are just starting out, which makes them fairly risky
Penny Stocks To Buy Now
Are you interested in more than just penny stocks to buy now?  Learn more about the Top 5 Stocks to Buy here…