Best Penny Stocks Today for 2019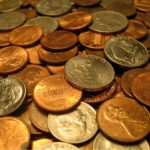 Penny stocks and low-priced shares are not right for everyone.  They can turn a small investment into a large sum of money, sometimes pretty quickly.  But they can just as quickly wipe those dollars out.  As the name suggests, penny stocks are those companies that trade with a low share price.  Small companies can be risky, however the risks can be managed.  Learn about the reality of trading penny stocks and carefully research the companies that strike your interest.  The 5 best penny stocks today were selected following the steps outlined in this article…
Know Penny Stocks  
First, you need to learn – only then should you trade. To successfully trade, you must be an educated investor who understands the market. The odds are not in your favor if you don't understand what you're doing. That being said, though, penny stocks can offer the greatest risk-reward ratio of any investment type.
The second thing you must do is stay away from scammers. Read the fine print on any email or ad you see on social media and in emails. "Pennies to dollars instantly" is a great lead-in to a major source of pain—for you. If there's a disclaimer at the bottom of a social media post or an email, someone's getting paid to post an ad.  You should learn to question who gains from this type of ad and stay away.  
Penny Stock Research    
The vast majority of investors buy penny stocks that trade on the Dark Markets.  Almost all of them will lose money. We recommend getting involved with high-quality companies.  These companies trade on the more serious and regulated exchanges.  Yes, penny stocks are available on the major exchanges – you just have to look.  To find the best penny stocks today, you should make your investment choices from up-and-coming businesses listed on legitimate exchanges. Look for:
Strong Fundamentals and Quality Management. Look for a solid balance sheet and growing earnings and revenue.  There should be a competitive edge against industry rivals. A common red flag is excessive debt, without sufficient revenue to cover liabilities.
Management should have a large financial stake in the company.  Insider ownership is always a plus. It shows that management has a stake in the company and has something to lose. The company's industry should be rapidly expanding.
Breakthrough technologies are particularly promising. Disruptive, entrepreneurial firms are poised to change the status quo.  If successful, they have an increased chance to survive and thrive over the long haul.
Active Penny Stocks in 2019      
Flotek Industries (FTK)
Flotek Industries recently announced a very large sale.  This should have huge ramifications for the company going forward.  The sale of Florida Chemical allows FTK to pay off all of its debt.  And there is plenty of cash left over for other projects.  The shares have nearly doubled already from very low levels in January 2019.
FTK announced a deal that will transform the company.  It will sell its Florida Chemical subsidiary to Archer Daniels Midland (ADM) in a $175 million cash deal. This deal will allow the company to pay off its debt and leave plenty of cash to improve its core energy business.  FTK is one of the best penny stocks today and analysts believe there is still plenty of upside for this stock…
Penny Stock Investing  
Carefully research the companies of interest to find the best penny stocks today.
Choose a broker. (See next section on affordable brokerages for penny stocks.)
Determine which stock to trade, A good starting point is to use tools that exist on the OTC Markets website or Finviz. (Also, know that the OTC Markets Group organizes securities into tiered marketplaces.  This can help you determine which stocks to trade.  It may also help the potential success with your trades.
Begin trading! At the start, be sure you're comfortable with losing money on some of your trades.
Get into a day trading chat room—you'll be able to learn a lot.  Even better, get a mentor who really knows penny stocks and trading the stock market.
Be comfortable making mistakes. Nobody is a great trader right away.
Never risk more on a trade than you are prepared to lose.
Penny Stocks Scam – Pump Dump Stocks             
The pump and dump stock scam is one of the most common penny stock frauds. An informed investor must be able to spot this and other scams and cut potential losses.  Information is power.  You need to arm yourself to see through the not-so-obvious manipulation.  Here are 5 tips how to avoid those scams:
Consider it a scam until you can prove otherwise.  If you come across a penny stock recommendation look for the source of the report. This advice may well come from insiders of the company or paid promoters who stand to profit from your trade.
Investigate the company.  Carefully read their financial statements, the prospectus and any other information you can get your hands on. Although some information may be hard to come by, the more you gather the better.
Look for the exchange.  Some penny stocks may be found on the major exchanges such as the Nasdaq and NYSE.  Others often do not meet the major exchange listing requirements. Instead they can be found on over-the-counter bulletin boards and pink sheets.  These generally involved increased risk and exposure to price manipulation.
Verify their claims.  Penny stock promoters will often make aggressive claims.  Like a drug company about to receive FDA approval or a gold mine that can't miss. These claims are often unsubstantiated.  They are just bait to get you to buy.  Make sure that you can find information that backs these claims from other legitimate sources.
Always be skeptical.  There is no way to get rich quick. If it sounds to good to be true, it probably is.  The use of technical analysis is common for penny stock traders. Technical analysis uses price and volume history of a certain stock to forecast future direction. Sometimes, this analysis is used to confuse a naive potential investor.
Technology Penny Stocks     
Good news about the economy is starting to open up segments of the market that have been quiet in recent years.  This is especially true for small-cap technology stocks.  In a growing economy, small stocks usually perform better than large stocks. They're starting from a smaller base of business and a rising economy makes them grow much faster. It's like comparing a mature plant to a seedling. The same amount of water has a greater effect on the growth rate of the seedling.
Most of the best penny stocks today are recovering from rock-bottom levels last year.  As the economy stabilizes and slowly strengthens, these stocks are starting their rise.  2019 looks to be a cyclical upturn in tech. There is a new wave of demand for cutting-edge equipment that will take broadband and telecommunications to the next level.
Top Technology Penny Stocks    
Top 5 Penny Stocks Buy Now:  Arotech Corporation (ARTX) 
This company has combined two of today's hottest trends – drones with virtual reality. It offers technology for the military and law enforcement.  ARTX provides simulations for use-of-force training. The company also sells to the security and emergency services sectors.  they provide weapons simulations for aircraft and missile systems. Mid-2018, Arotech subsidiary FAAC was awarded a contract worth up to approximately $29 million.  FAAC is to update convoy simulators for the U.S. Marine Corps.
Arotech has positioned itself as a provider of surveillance and attack technologies.  Their drones are gaining increased attention and artificial intelligence is being deployed. After several quarters of flat performance, revenue has ticked up.  The company's operating income has also remained positive during the subsequent quarters. These are positive signals.  The stock could offer room for growth based on the company's potential and the sector.
Best Penny Stocks Today:  Digital Ally (DGLY) 
Four years ago, civil disturbances were sparked by police shootings in the USA. Digital Ally's body-camera systems  were in high-demand, causing its stock to soar.  They provide innovative synchronization auto-activation technology protected by patents.  Regardless, larger rivals muscled in, trying to invalidate Digital Ally's patents and wrestled away market share.  However, Digital Ally has emerged victorious.  The courts have lifted the stay on Digital Ally's multiple patent infringement lawsuits.  Digital Ally's opponents now face the probable threat of rulings which could lead to large monetary damages and injunctions in Digital Ally's favor.  Digital Ally's long-suffering may finally pay off handsomely.  This technology penny stock looks attractive going forward in 2019.
Top Penny Stocks Today:  Medical Transcription Billing Corp (MTBC)
Medical Transcription Billing Corporation (NASDAQ:MTBC) offers healthcare information technology solutions.  MTBC management has a strong track record on mergers and acquisitions.  They buy unprofitable or bankruptcy businesses, turning them profitable in just a few months.  The company recently announced an acquisition agreement that could increase revenues by at least 50%. This might multiply MTBC's intrinsic value by 2 to 4 times.  Insiders (including the Chairman and former CEO) have a sizeable stake, owning 50% of the outstanding shares.  The company reaffirmed its previous guidance for the fiscal year 2018 for revenue of $49-50 million and Adjusted EBITDA of $4.0-$5.0 million.
Top 5 Penny Stocks to Buy:  Resonant (RESN)
Resonant is a Goleta, California based development company.  They design filters for radio frequency front-end use in the mobile device industry.   Their platform increases designer efficiency, reduces the time to market, and lowers unit costs. The company's customers are filter manufacturers – Radio Frequency Front End (RFFE) module manufacturers. Resonant does not manufacture, but rather licenses specific, custom designs to these customers.  RESN charges a royalty at a fixed amount per filter or as a percentage of sales price.
The RFFE is the circuitry in a mobile device responsible for analog signal processing.  It is located between the device antenna and the digital circuitry. Resonant filters select desired radio frequency signals while rejecting unwanted ones. The filter architecture software platform created by the company is called Infinite Synthesized Networks (ISN). It configures and connects resonators, which are devices that oscillate at specific frequencies. These are the building blocks of RF filters. Resonant develops custom designs that address the increasing complexity for module manufacturers.  RESN technology can combine multiple frequencies into a single data stream, increasing throughput with higher data rates.  The result is reduced filter size and improved performance.
Top Five Penny Stocks to Buy:  Zynga, Inc. (ZNGA)
Zynga, Inc. (ZNGA), is a developer of social games.   It's products are played by more than 100 million consumers monthly.  ZNGA went public at $11 in December 2011 and began a strong uptrend.  It reached an all-time high at $15.91 in March 2012.  A subsequent downtrend then ensued and Zynga stock hit an all-time low at $1.78 in February 2016.
Zynga has been trading mostly flat since then, but the future is getting brighter.  The purchase of Small Giant Games adds an additional $200 million in bookings.  But the stock price does not reflect the potential new revenue.  The stock currently only trades at two-and-a-half times updated bookings estimates for 2019.  ZNGA has long been viewed as an undervalued stock as the market overlooked the shift to mobile and the large cash balance. The recent acquisitions will all but eliminate the cash balance as the mobile-game developer enters 2019. The stock looks bullish on the surging bookings for 2019.
Bottom Line
Many of the best penny stocks today are recovering from rock-bottom levels last year.  As the economy stabilizes and slowly strengthens, these stocks are starting their rise.  2019 looks to be a cyclical upturn in tech.  In a growing economy, small stocks usually perform better than large stocks. They're starting from a smaller base of business and a rising economy makes them grow much faster.  Look among these small technology stocks for the best penny stocks today and watch them continue to grow in 2019…
More Information for Best Penny Stocks Today…
Do you want more information on the Best Penny Stocks Today?  Check out the Hottest Penny Stocks…
Also check out:  Penny Stocks to Buy Now – 7 Gold Stocks That Trade on the NYSE