How To Buy Penny Stocks – How To Trade Penny Stocks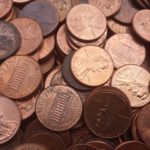 Most people commonly buy and trade stock through brokers.  There are many stocks that trade on major exchanges like NYSE and NASDAQ priced at under $5.  These tend to be from larger companies that have fallen on hard times.  Most investors don't think of these as penny stocks, but they are. Any traditional stock broker can walk you through how to buy penny stocks that are still trading on a major exchange.
What are Penny Stocks
Most people assume that penny stocks trade for…well, pennies.  In fact, the SEC defines penny stocks as ANY stocks trading for less than $5.  
Stocks rise in value when a company does well and fall in value when a company does poorly.  When a penny stock company does really well, its shares tend to move higher and eventually may rise above five dollars per share. And as soon as the price rises above five dollars, the stock is no longer considered a penny stock.
Penny stocks tend to be from companies that have not risen above that $5 level yet.  They can also come from companies that used to trade higher, but have fallen on hard times.  Either way, penny stocks are considered lower-quality companies, and lower-quality companies tend to be higher risk.
Are Penny Stocks Risky
Penny stocks carry more risk than regular stocks.  But, penny stocks are complicated. One thing that might put your mind at ease is the fact that penny stocks are watched closely by the Securities and Exchange Commission. This means that if prices start to spike (or fall) too dramatically, they'll be subject to investigation.  Penny stocks that are trading on a major stock exchange like the NYSE or NASDAQ are still subject to all the financial and reporting requirements as dictated by the NYSE and NASDAQ.
Are Penny Stocks Good Investments 
Clearly, they have the potential for high rewards. They can be worth the risk when you have done your research and find that diamond in the rough.  In any event, make sure that you only spend money that you're comfortable losing. The odds are usually against you with penny stocks, and you may find yourself facing some losses. However, if you start your investments small, and keep an eye on the market, then you could also choose stocks that set you up for a much bigger wealth portfolio in the future.
Are Penny Stocks Profitable
They certainly CAN be…but you can lose all your money too!  They truly can turn a small investment into a large sum of money pretty quickly (but can just as quickly wipe those dollars out).
Are Penny Stocks Worth It
There are higher-quality companies on the more serious and regulated exchanges like the NYSE and NASDAQ.  If you stick to these exchanges, you have safer investment choices from among legitimate and up-and-coming businesses – or previously successful companies that have fallen on hard times.  These are mainly serious companies, with proven business models. The penny stocks listed on the best markets are likely very new, or still small.  So, they are trading for pennies… until they eventually trade for dollars.
How to Buy Penny Stocks
As stated above, there are many stocks trading on the major exchanges below the $5 dollar threshold.  Buying these "penny stocks" is a simple matter of notifying your existing stockbroker or initiating an online trade through an online brokerage account.
If you want to purchase shares of a company that trades on the Over the Counter (OTC) market, remember penny stocks are inherently riskier than those traded over the regular exchanges. Don't invest money you're not willing to lose.
1 Find an appropriate broker
Many of the major brokerage firms that you use for regular stock trading allow you to trade OTC stocks as well. So check with your existing broker if you have one.  Fees can vary for OTC versus regular stocks.  Make sure you understand what the costs are relative to normal trading.
2 Search for high-quality stocks
Never forget, some penny stock companies are worth more than others.  Determine if the company is new with great upside potential, or if it was a larger company that has fallen on hard times, but still has a future.
3 Check liquidity and trading volumes
Even if you make a successful investment in a penny stock, you're going to need to be able to sell your shares. You should have adequate liquidity and trading volumes in the stock so that you can trade it efficiently. Otherwise, you may wind up with few buyers and wide bid-ask spreads, making it nearly impossible to convert your paper profit into an actual one.
4 Start by Paper Trading 
You can avoid big mistakes by learning how to trade with the risk-free, no-money-required method of buying and selling low-priced shares, known as "Paper Trading." All you need is a pen and a piece of paper to keep track of imaginary trades in real stocks, using a portfolio of imaginary money.
How to Trade Penny Stocks
Buying and selling penny stocks that trade on public exchanges works much like any other stock transaction. However, there are countless stocks that trade on Pink Sheets or on the Over the Counter, or OTC, exchange. To buy or sell penny stocks on the Pink Sheets or OTC exchange, investors must place orders through a broker-dealer firm known as a market maker. The market maker contacts the market maker that represents the stock's issuer, and the two firms negotiate the transaction. The OTC Bulletin Board, or OTCBB, keeps track of penny stock values.
Recommended Penny Stocks
Penny Stocks to Watch:  Turquoise Hill Resources Ltd. (TRQ) …, Aceto Corporation (ACET)…, Avino Silver & Gold Mines Ltd. (ASM) …, LendingClub Corporation (LC) …, AEHR Test Systems (AEHR) …,
Penny Stocks Buy Now
Do you want more information on Penny Stocks?  Check out the Hottest Penny Stocks…
Also check out:  Penny Stocks to Buy Now – 7 Gold Stocks That Trade on the NYSE